A collection of film photography shot over April and May. My aim was to experiment with films I've never shot before. All pictures were taken an Olympus OM-1 with a 50mm lens.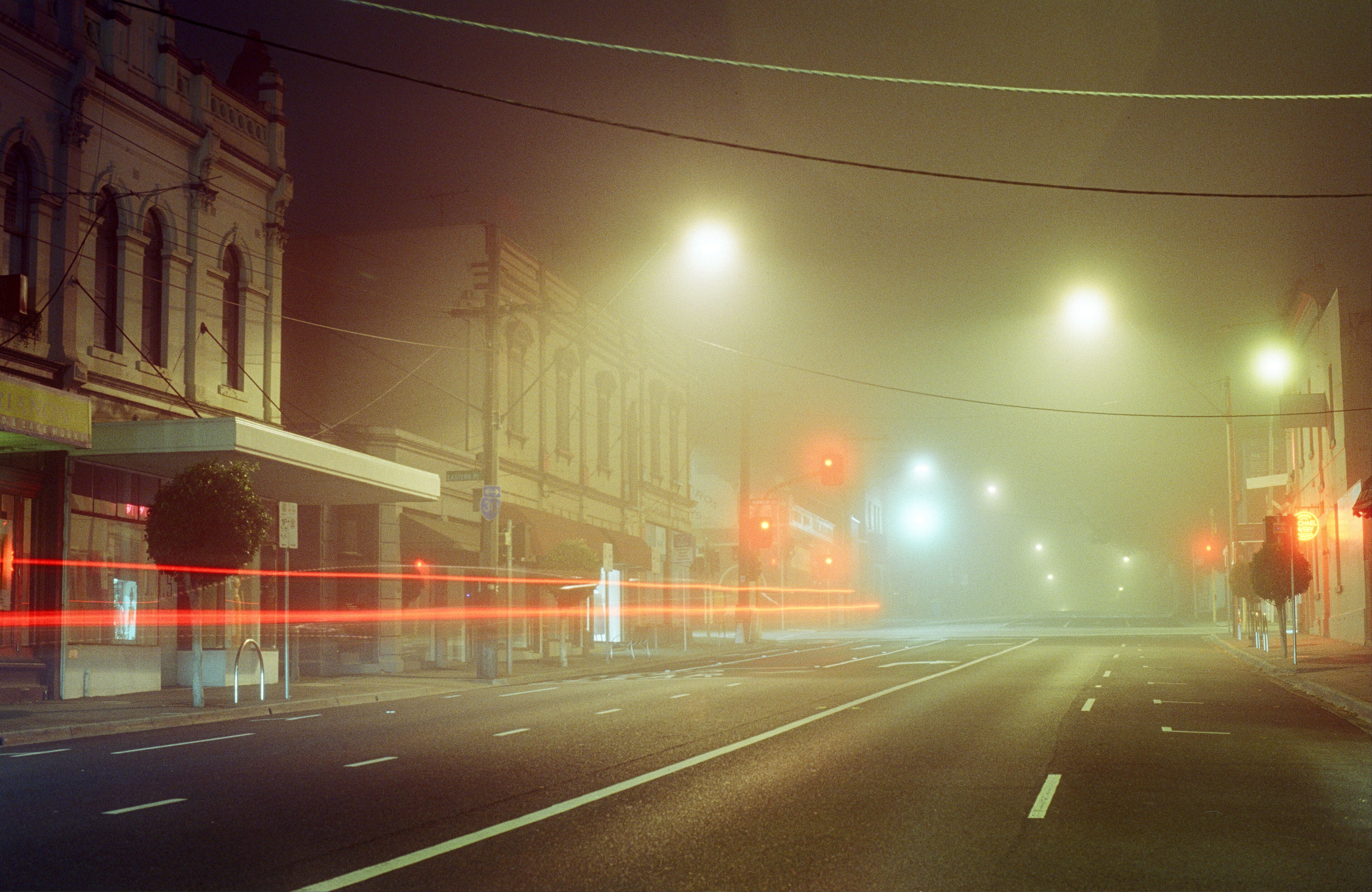 These first two pictures are shot on Kodak Vision 500T film. The film is tungsten light balanced (ie. not daylight) so I shot it exclusively at night. This was my first time shooting film at night so I did a few calibration tests – taking several frames of the same scene at different exposures. I wanted to see how my light meter and reciprocity failure of the film lined up against actual results.
The two photos I've included were shot on a foggy morning before sunrise.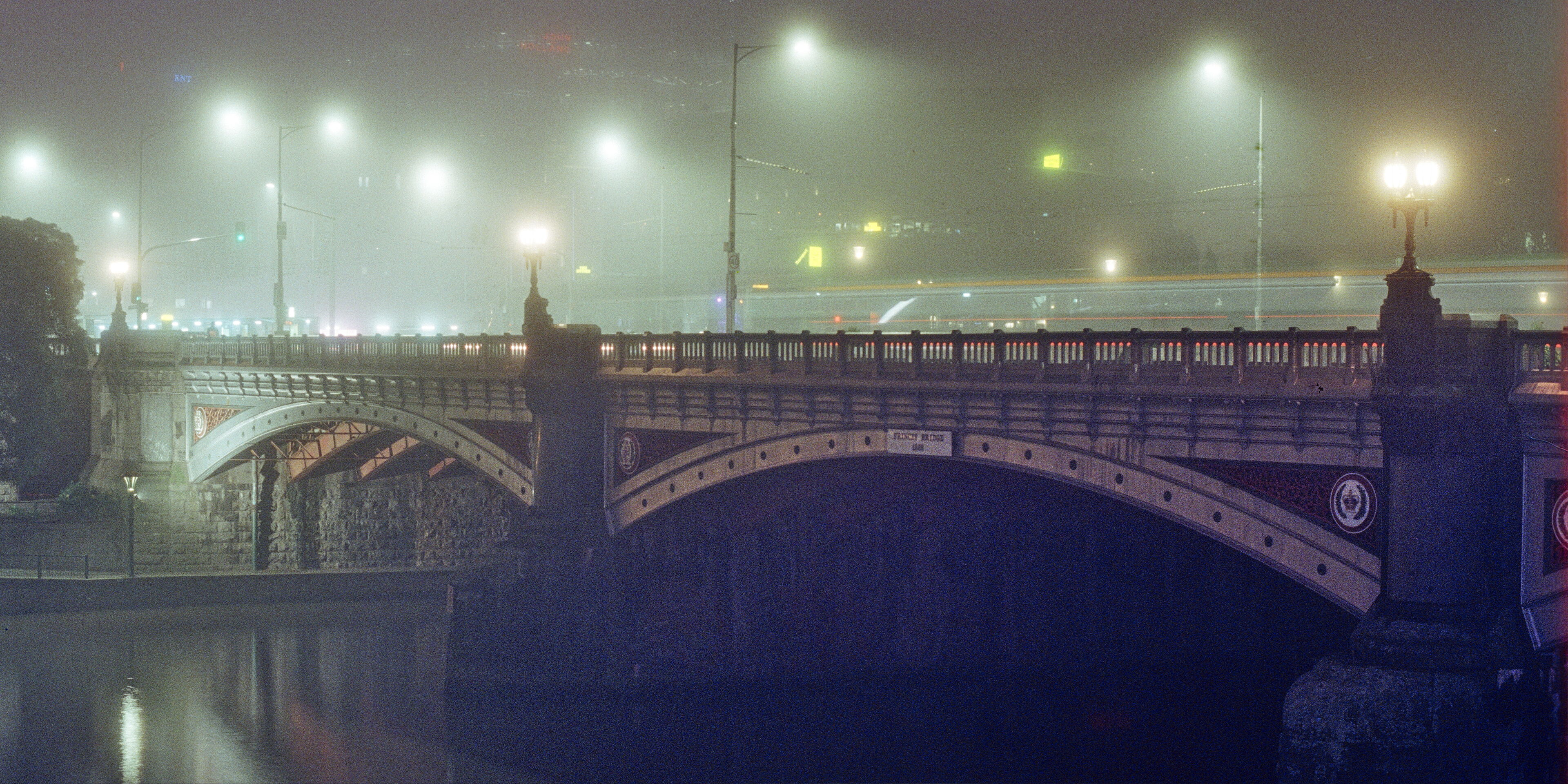 Moving on to black and white film. First up is Kodak Tri-X 400 shot on a rainy day. I'm surprised at the contrast in the photos given the light was completely flat on the day.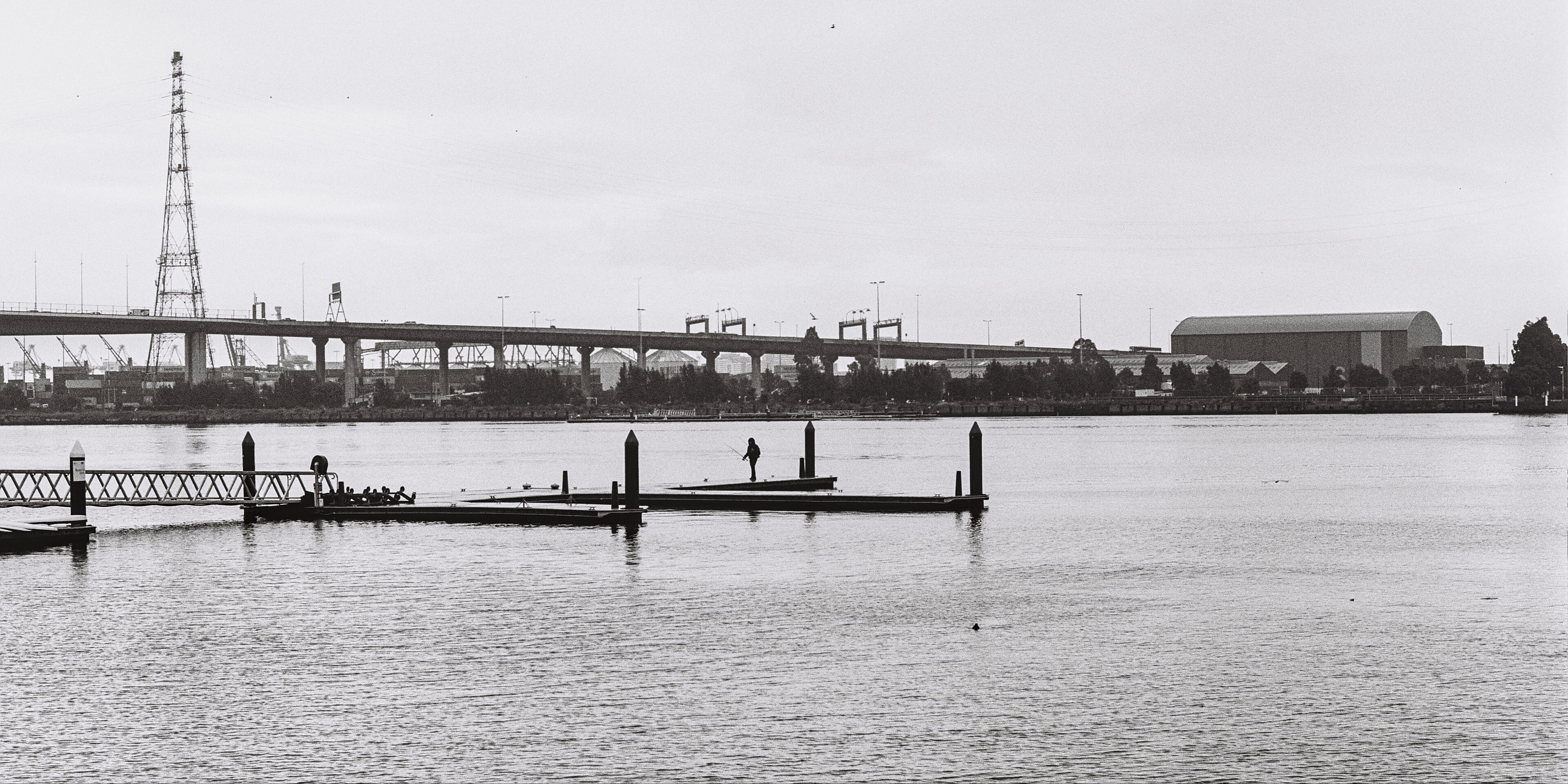 I think the the contrast makes these two photographs. Above the inky black of the fisherman and pier stand out against the more textured highway and structures.
Likewise the dark umbrellas and edge of the frame plays against the bright boat in the background.
Not all photographs on the roll delivered high contrast. I like this frame because it takes several seconds to interpret and understand.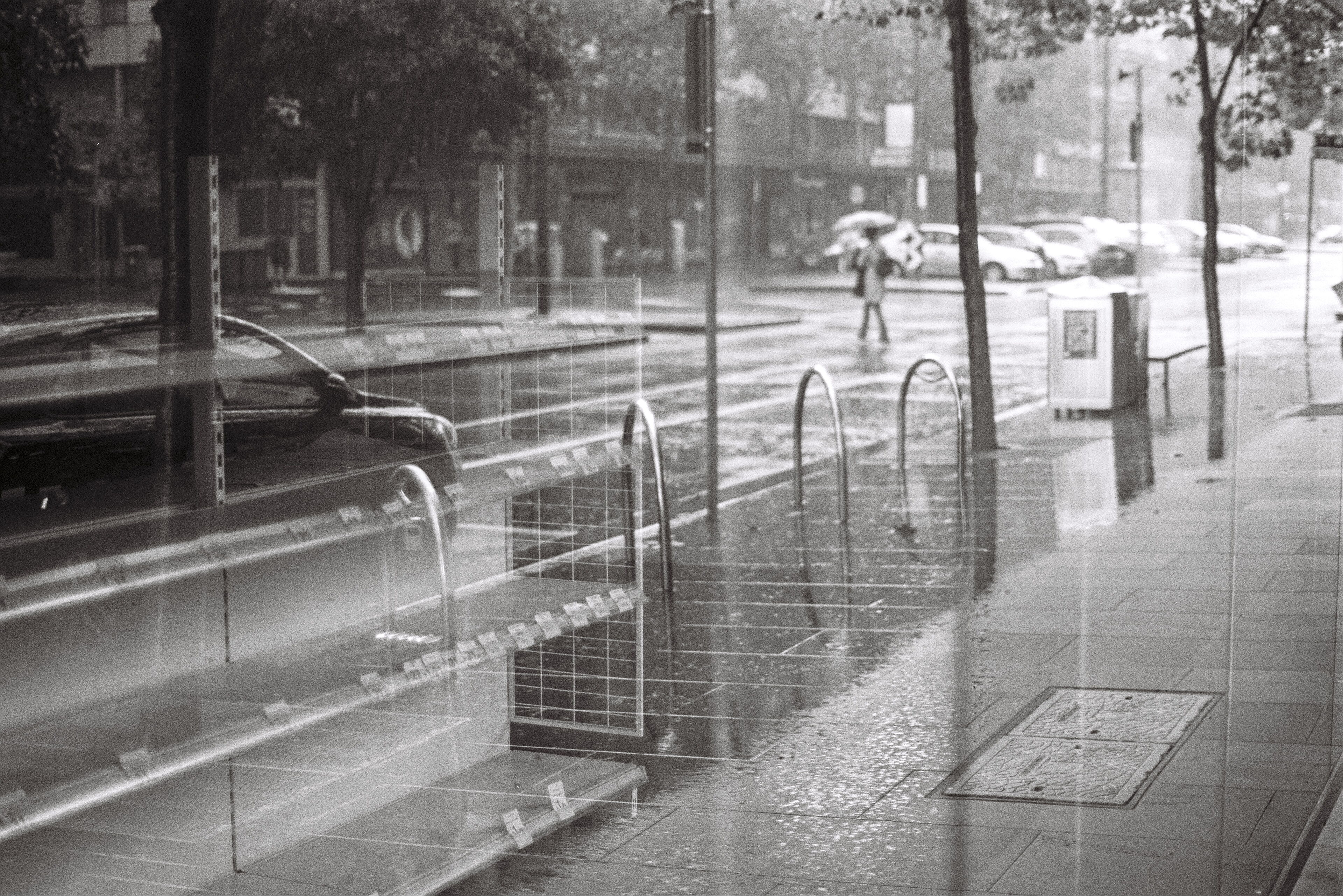 The last pictures are shot on Kodak Double-X 250, a black and white film used by modern film makers. I was in the city for sunrise. The sun is rising to the right of the frame providing strong side lighting.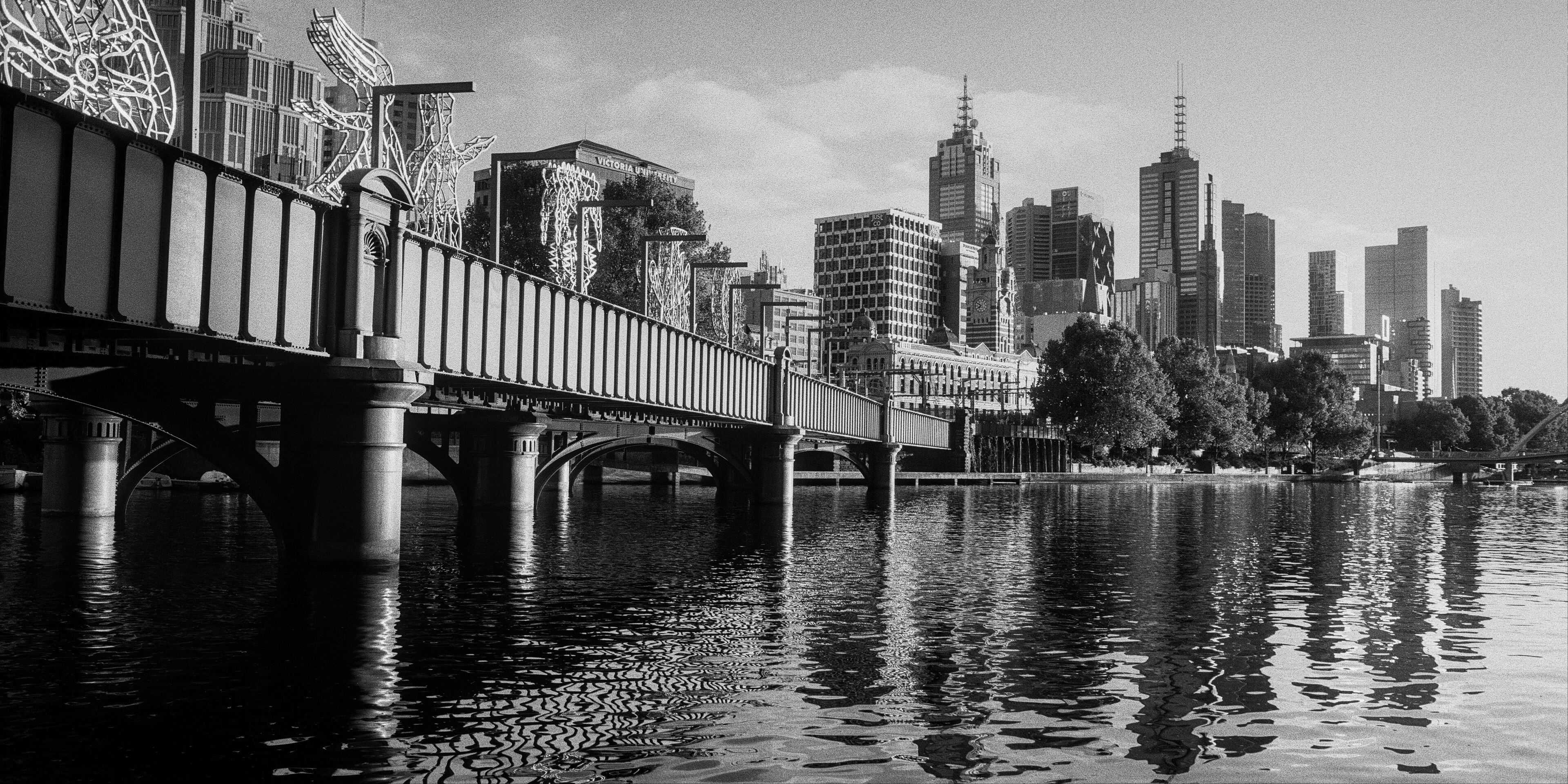 The mysterious floating orb in the mid right is the sun. I don't particularly like that characteristic of the film, but it handles high contrast in the other areas very well.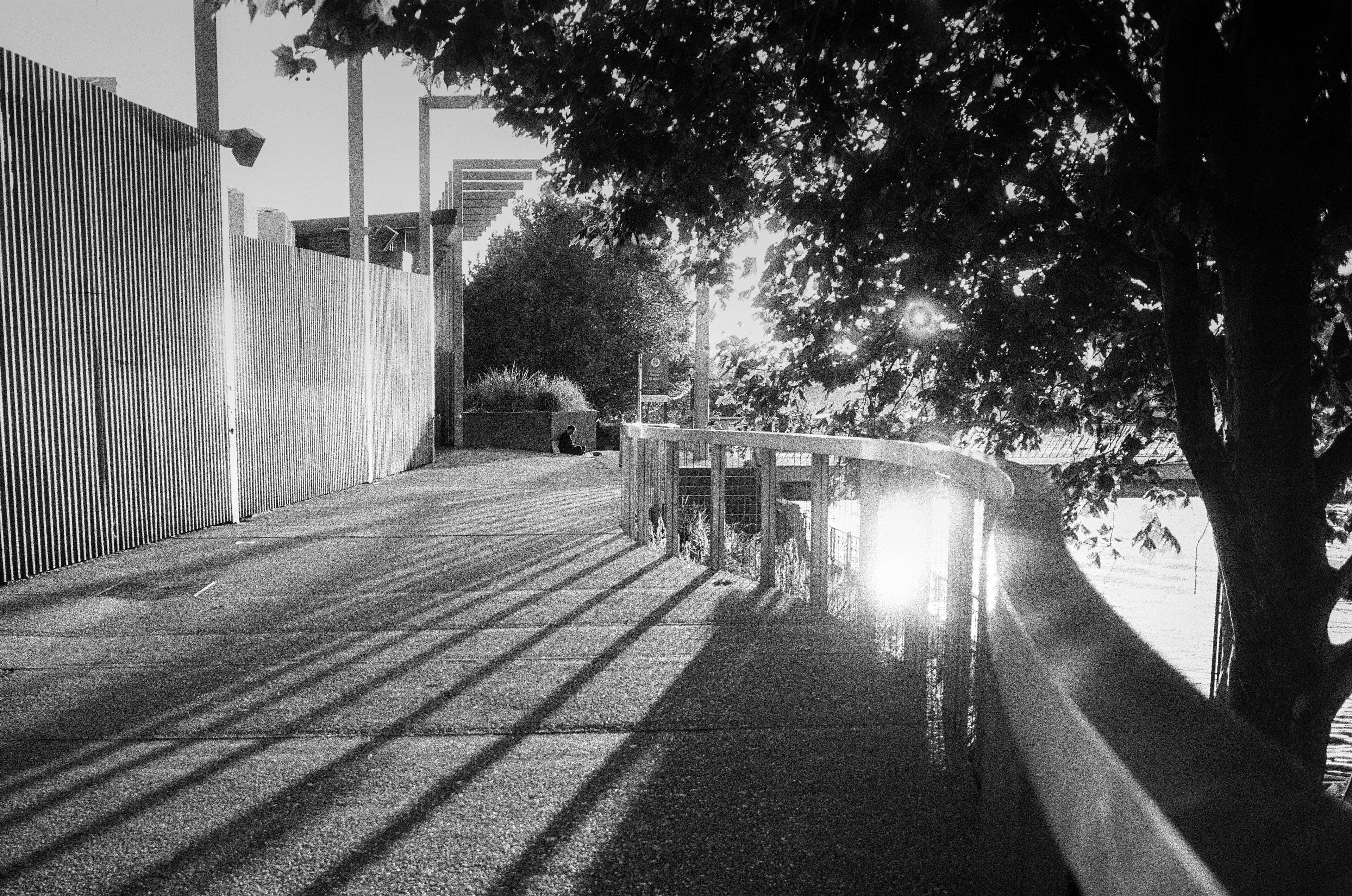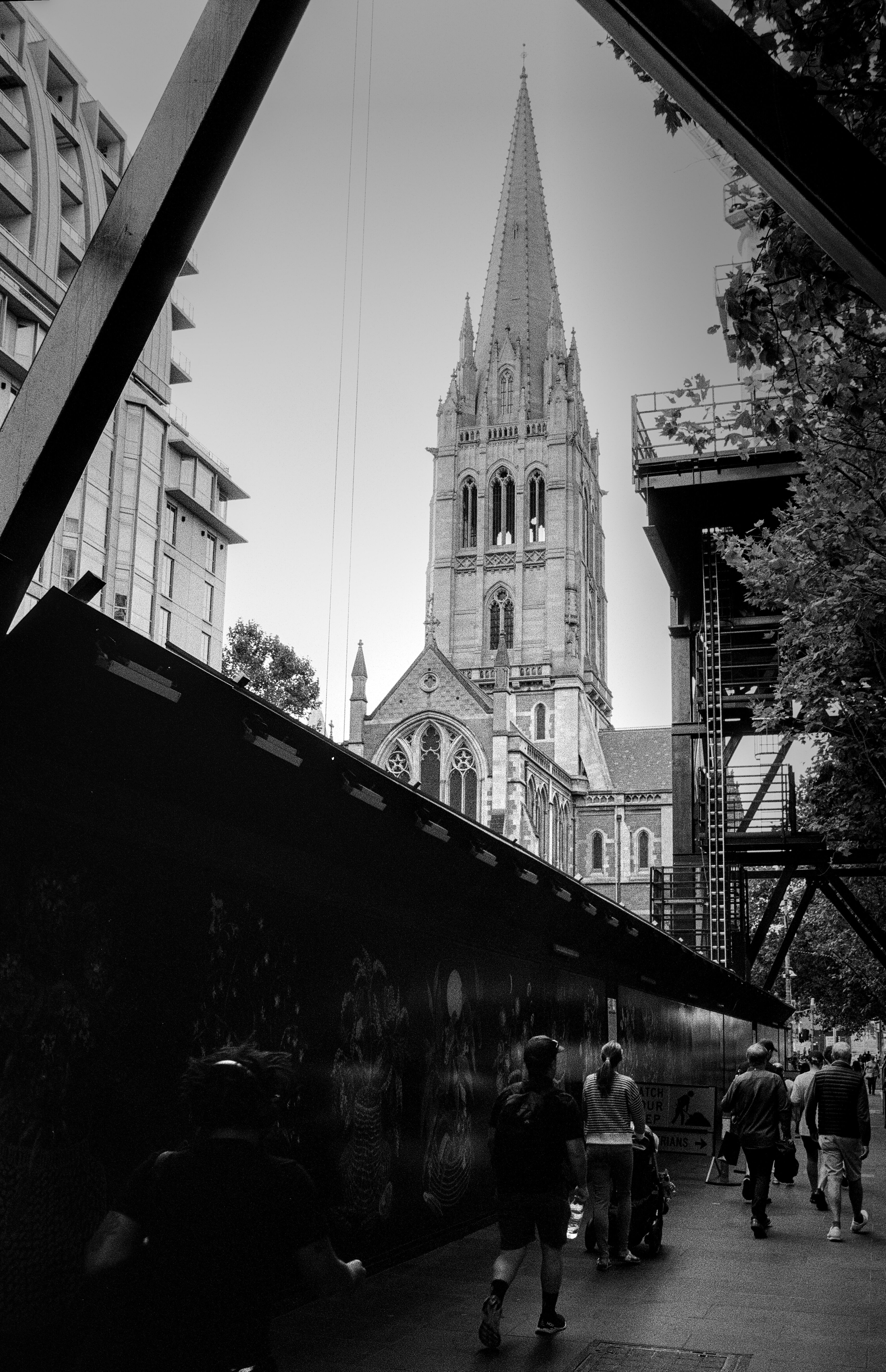 Today's edition of Melbourne Street Photography is brought to you by ChatVPN. Afraid of your embarrassing ChatGPT prompts being leaked to the public? Encrypt them with ChatVPN today.