The appeal of a road to nowhere. The South Island of New Zealand has the Milford Road which brings the traveller to the vista of Mitre Peak and the Milford Sounds. Tasmania has the Gordon River Road terminating at the hydroelectric systems at Lakes Gordon and Pedder. The eighty five kilometre road runs through the otherwise untouched Southwest National Park.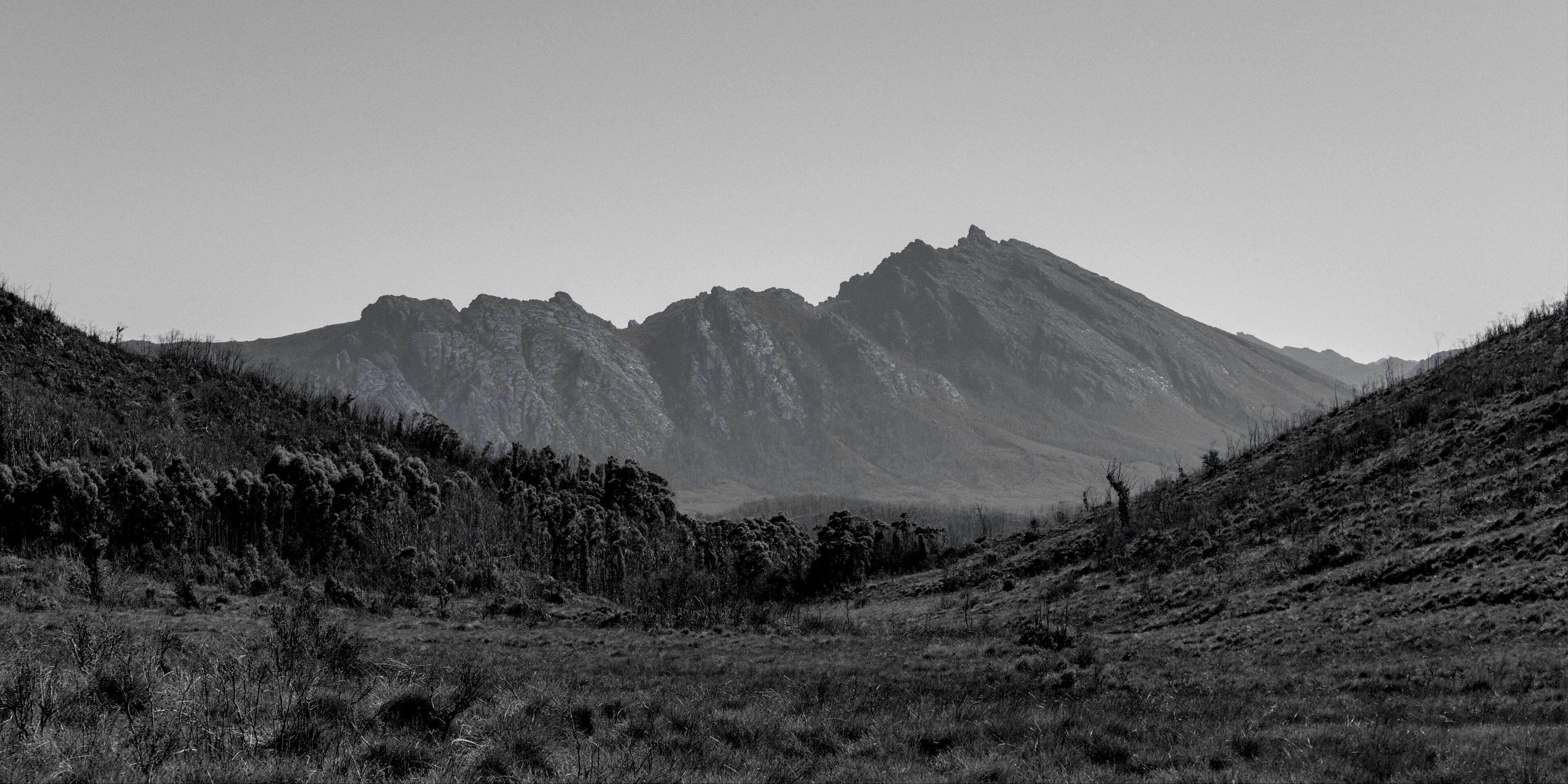 Since being dammed and damned in the 1970s, Lakes Gordon and Pedder became the giant and interesting geographies they are today. When I visited it in autumn, the water level was below the typical level revealing a stripe of white mud around the shore line and exposing the skeletons of trees long since dead.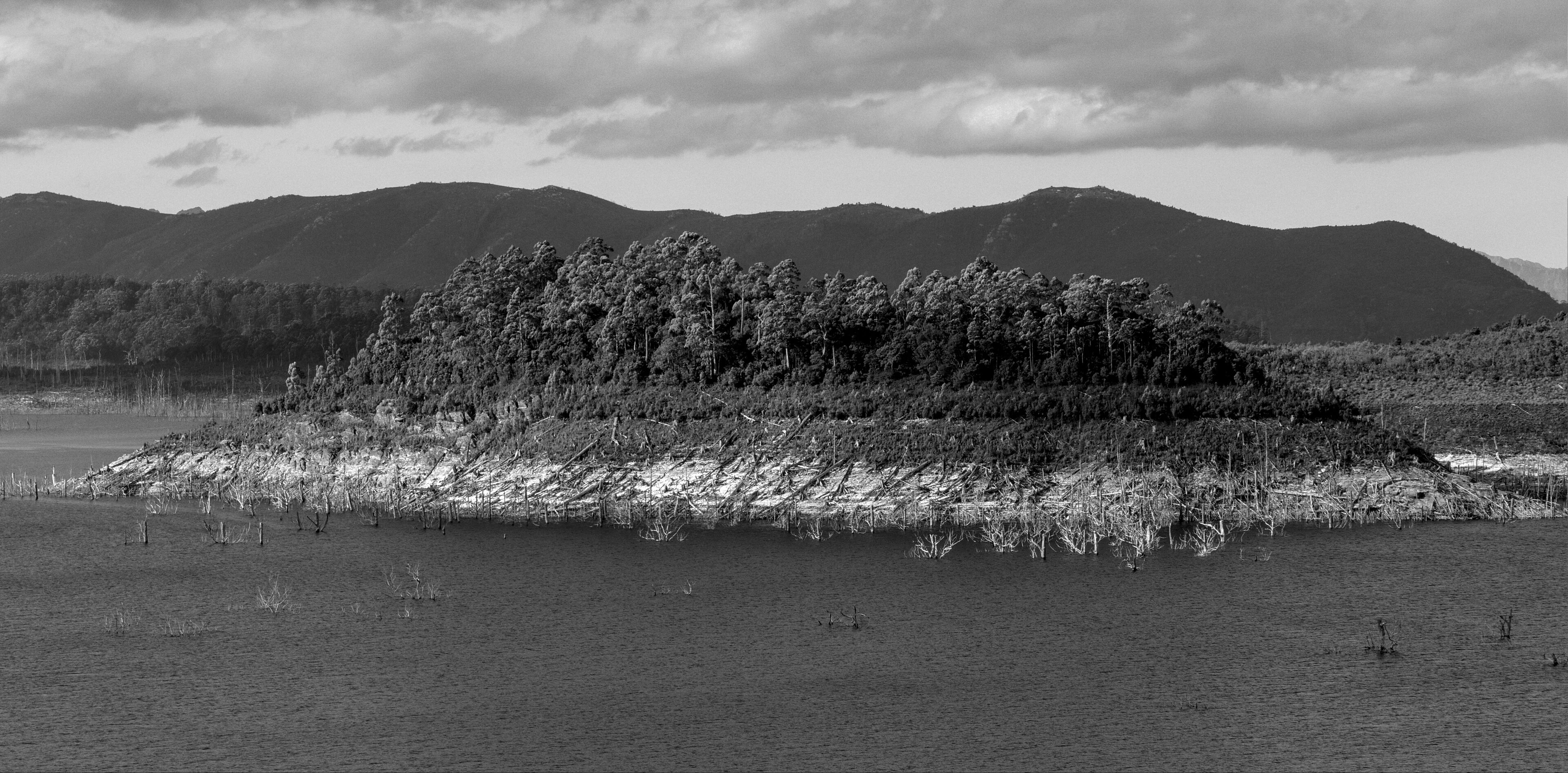 Contrast is something I always look for when composing a photograph and the hydro-electric lakes provided it in a couple of atypical aspects. One of these was the trees. The skeletons of submerged trees, stark white in colour, played against today's dark and healthy forests above the waterline.
The other reveals the cause of this impact. In my compositions of nature landscapes I almost always exclude all human elements – people, cars, bridges, power poles, buildings, and the like. Including these creates a sense of scale of the landscape, but I find they restrict how a viewer might interpret the image.
With these wider shots of Lake Gordon I think the power station and dam are required to contextualise the landscape. They bring contast to the natural elements and show why the landscape looks the way it does.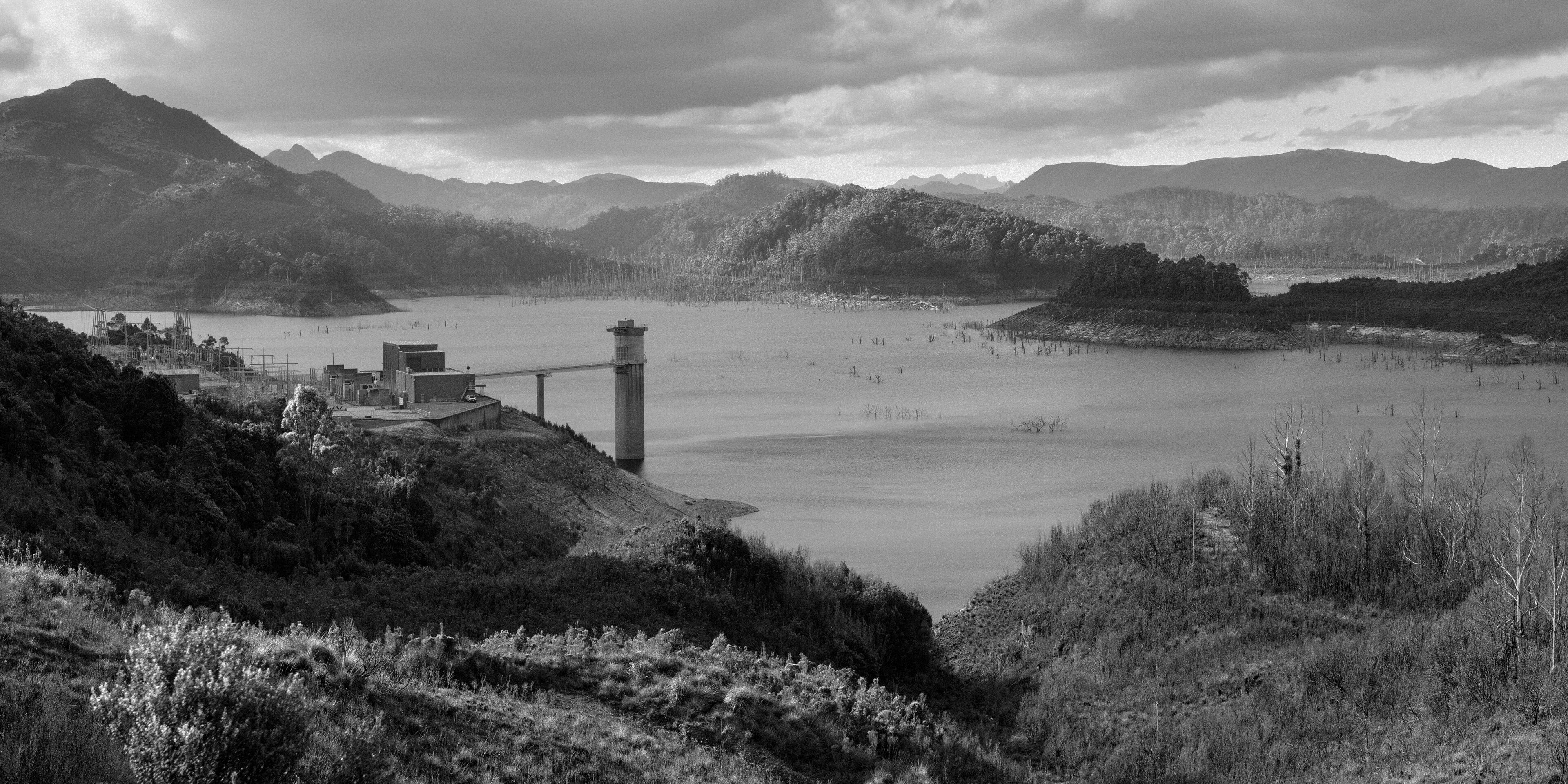 The dam is massive and stretches 200 metres across and 140 metres high. You can walk out onto it and shout keyboard shortcuts, threats, and stock tips the into the acoustic valley below.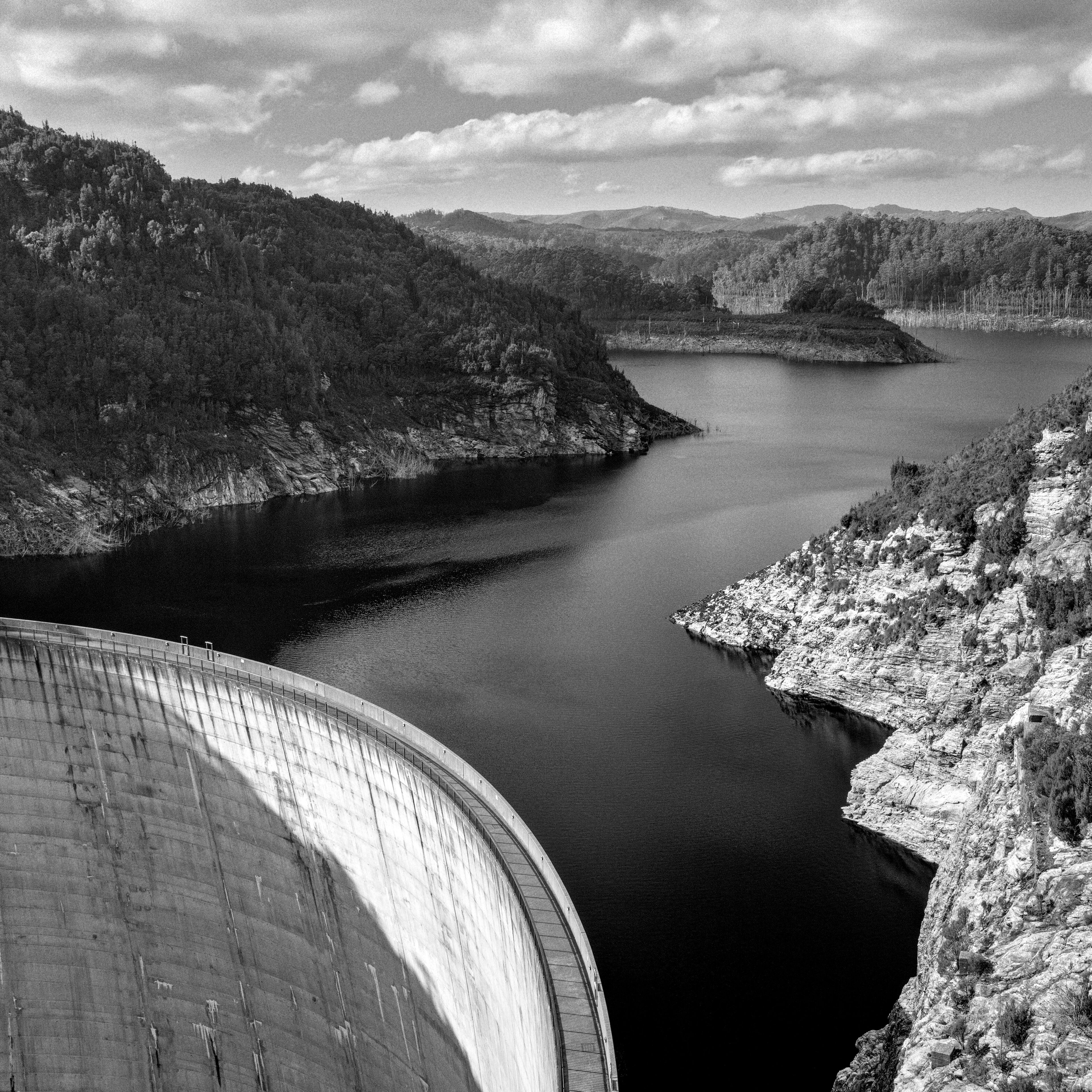 The wall of the dam was so large that it became its own canvas.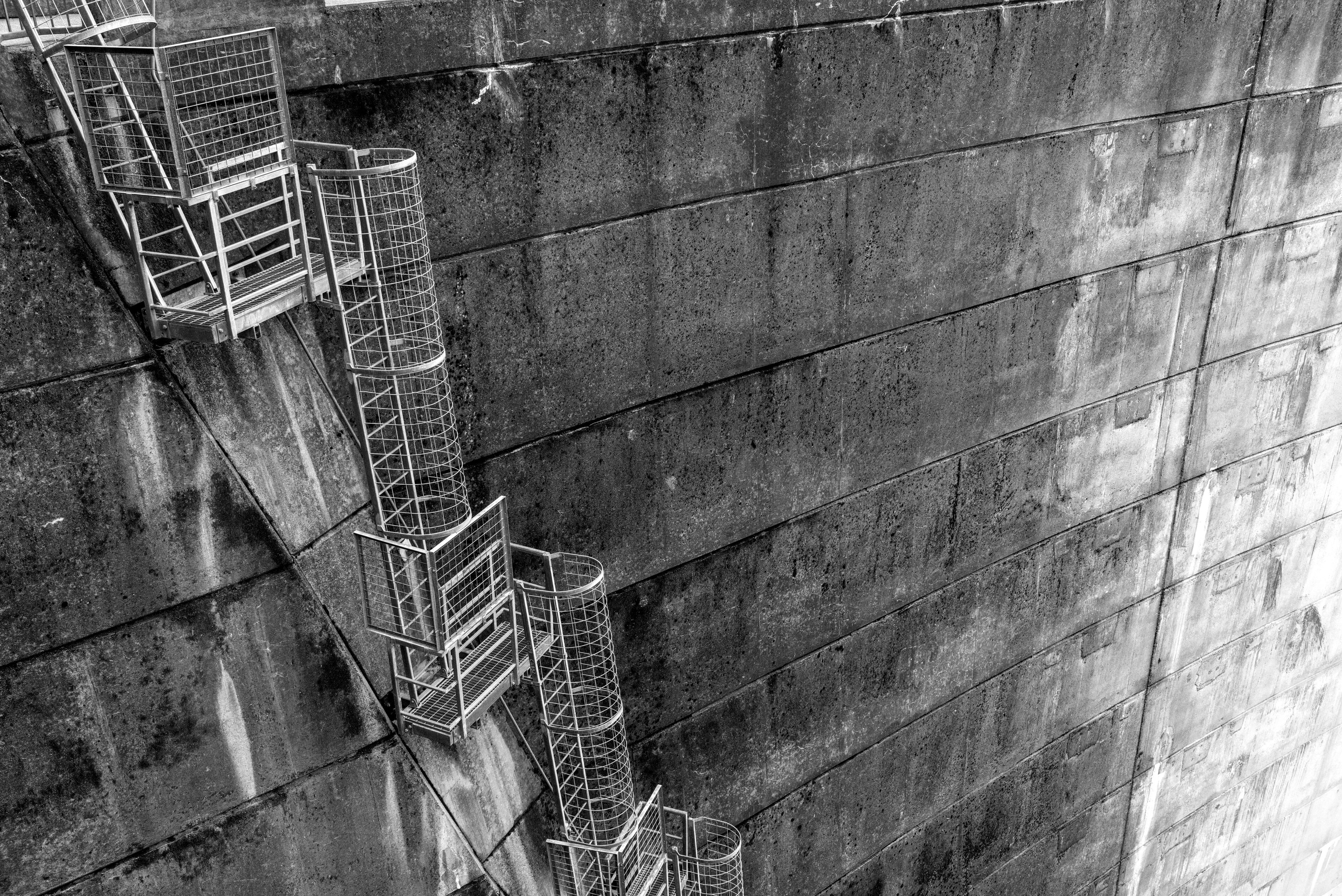 I'd like to visit again in storm and rain conditions. The atmosphere would complement the mountains, rocks, concrete, and steel of the site.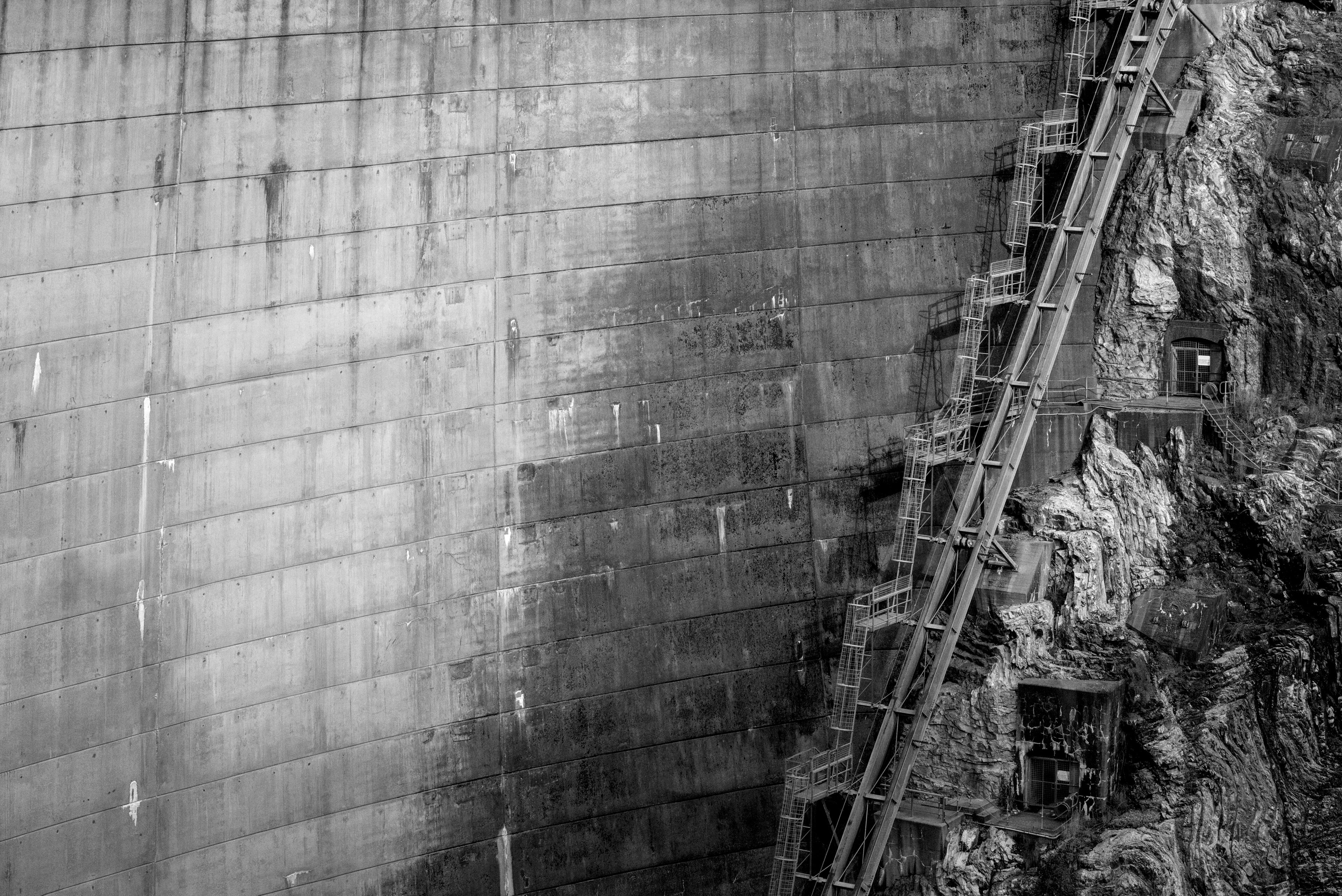 If you're in the south of Tasmania for tourism I highly recommend the drive along the Gordon River Road. Mount Field National Park is at the beginning of the road, and two combined make a full day of exploration.