Twelve Mile Creek is, more accurately, a river. On this bright morning it flows quickly over steep drops and under fallen trees along the valley floor. The Mt Crichton walking track starts on the left side of the valley and soon gains altitude leaving the river behind in at the base of the valley. A quick look to the right shows a vertigo-inducing view of the rough canyon below.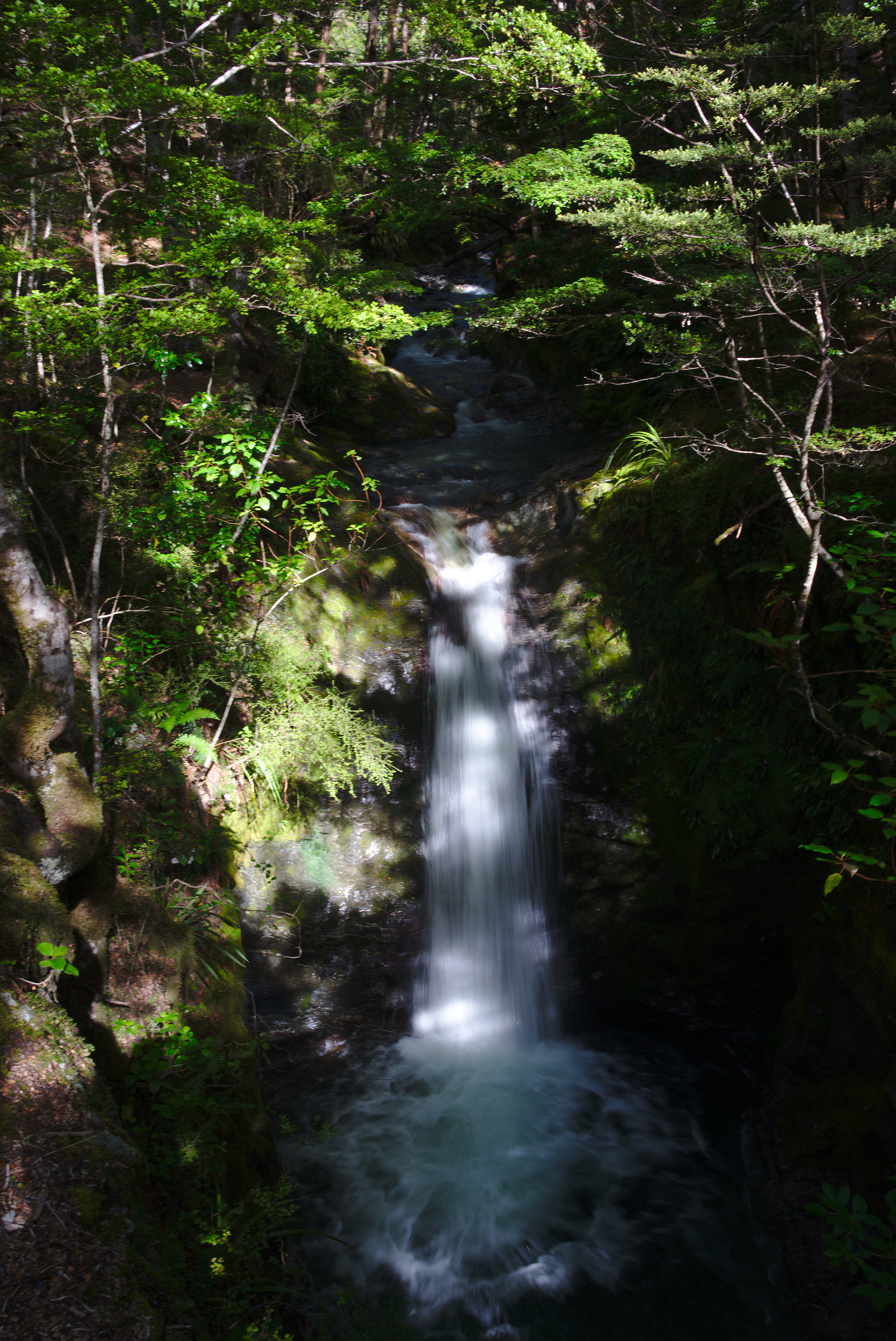 It's early morning and both sun and trail rise until they meet each other. Early December means the sun is free of oppressive heat. The summer brightness is there though and rays cast dappled light across the green and yellow christmas tree shaped leaves of the beech trees.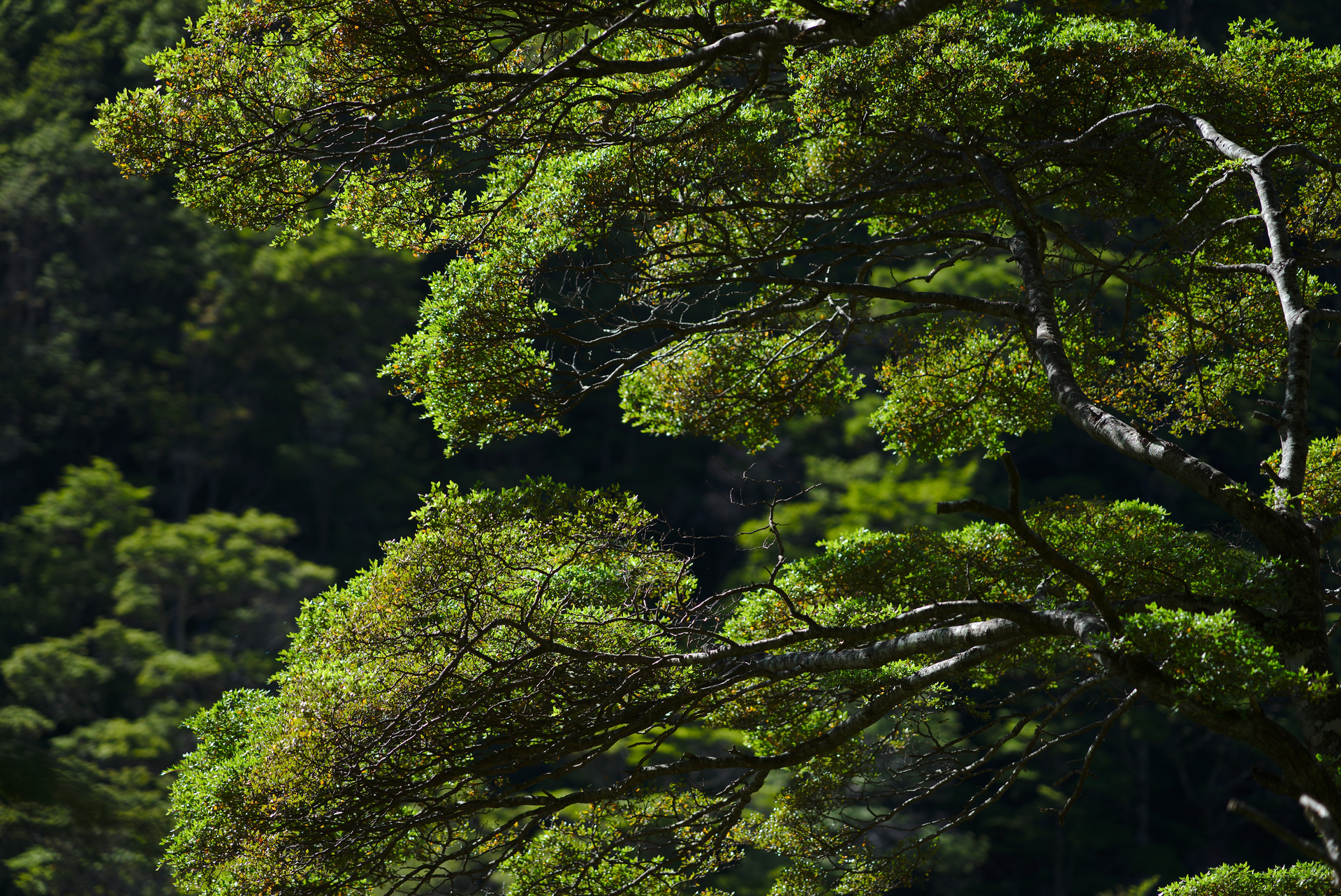 Today Twelve Mile Creek delivers crystal alpine water from the Mt Crichton ranges into the ever-blue Lake Wakatipu. One hundred and sixty years ago this same creek ran polluted with dirt and waste; it was diverted over the alluvial landscape for one purpose - finding gold.
Lake Wakatipu was first seen by European eyes in 1853 by Nathaniel Chalmers. In 1860 William Gilbert Rees set off from Dunedin to the Wakatipu Basin; a trip of around 250 kilometres. Rees mapped the area giving us names we're familiar with today; The Arrow, Shotover, and Dart Rivers, Coronet Peak, The Crown Range, and Frankton (in his wife's name Francis). On return to Dunedin Rees' maps proved the existence of the rumoured 'inland sea' - Lake Wakatipu. Sheep farming stations were quickly established with the cold winters, hot summers, and large area of low and high country land providing favourable conditions for sheep. During this time gold fever struck elsewhere in Otago and gold miners from around the globe flocked to Dunedin. In 1862 two down-on-their-luck gold miners Harry Redfern and Thomas Arthur agreed to do a season of sheering at Home Station in the Wakatipu Basin. On a day off they found gold - four ounces in the Shotover River. The Wakatipu Basin goldrush had begun. In just two years most tributaries and rivers to Lake Wakatipu were being mined, sluiced, and later blasted in search of gold. Twelve Mile Creek, this idyllic location, was one of them.
At some point the river noise fades to nothing and I'm left with the sound of boots crunching on quartz. Looking back down the valley reveals bare slopes of shingle and dirt; the tattoo left on the alluvial landscape by miners sluicing. And sluice they did; the track runs some thirty metres under the old bush line. This area was first settled by Chinese gold miners followed later by Europeans. It's a dark valley and during the winter is mostly hidden from the Sun by the towering Mt Crichton ranges. Days would alternate between driving snow and bone-chilling frosts. It was a desolate place then with bush burned away to expose the landscape for mining and the landscape itself distorted intro trenches and stone reefs.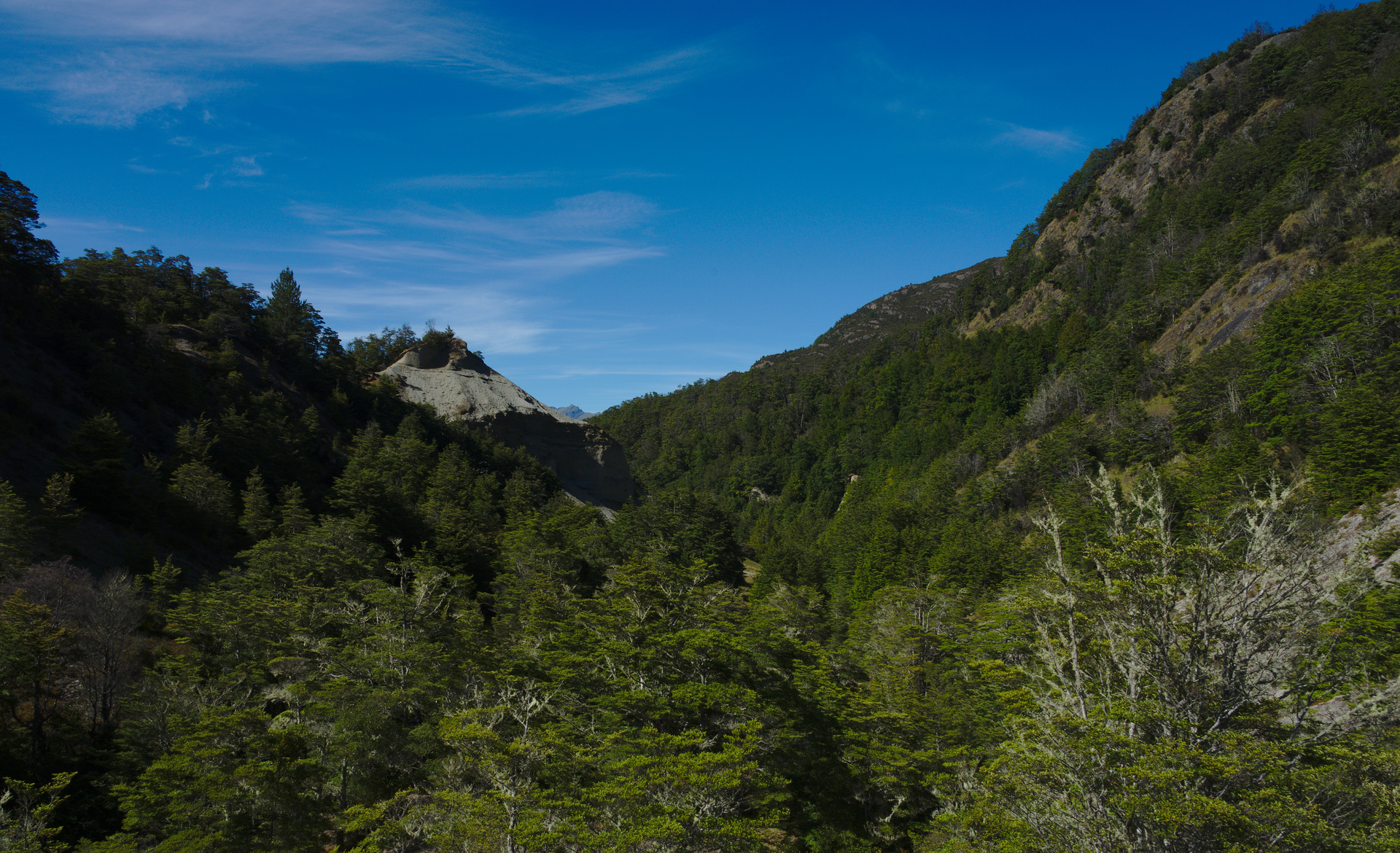 As with any gold mine one can imagine the eventual end to it. Through fortune this site becomes popular and more miners move here to work the area; all the while taking home a dwindling amount of gold. Those tired men with empty pockets hear stories about new mines and start departing for brighter fields. For most runs this would be the end of the gold mining story but not for Twelve Mile Creek. Fast forward a few generations and mining here continued. In the 1930s a chap named Sam Summers built a hut on the site of the old Chinese mining settlement. Here he lived - mining for gold and hunting and growing vegetables. The story goes that he went off to war and on return to New Zealand continued living on and off at Twelve Mile Creek well into his nineties. Today his restored hut sits under a loose canopy of beech. There is equal time between the original mining scheme and Summer's mining to Summer's work and us today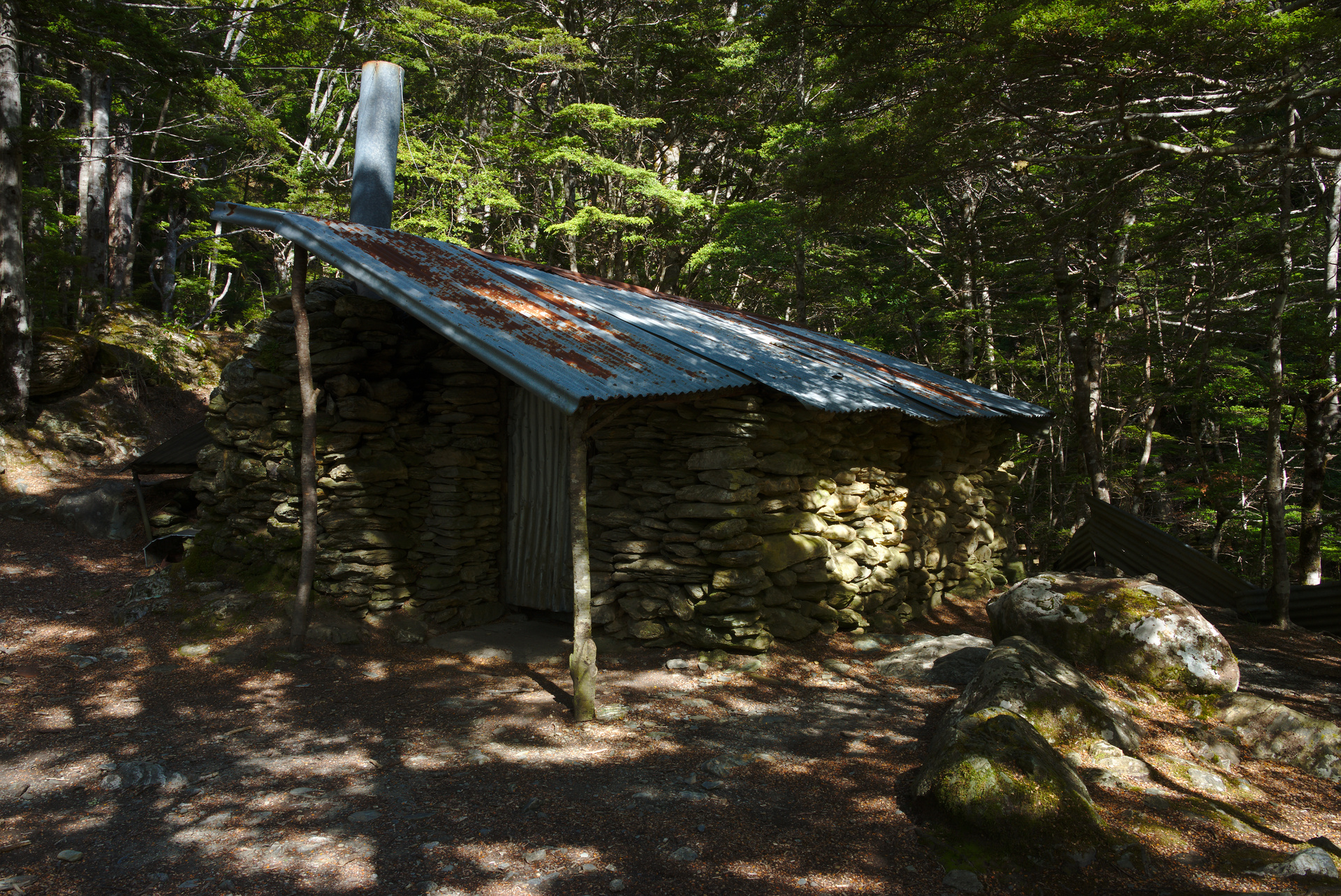 The high point of the track reveals a postcard vista over Lake Wakatipu. On this calm day the lake sits idle; taking in the blue from the sky and distilling it to a colour much greater. Clouds are just lightly held pastels pulled across a canvas. Bees, perhaps oblivious to this great landscape, glide happily as manuka and silver beech trees begin their summer bloom. The flower's light fragrance combines with faraway grass going to seed; the smell invites noses to run and makes one question whether they really want to sneeze.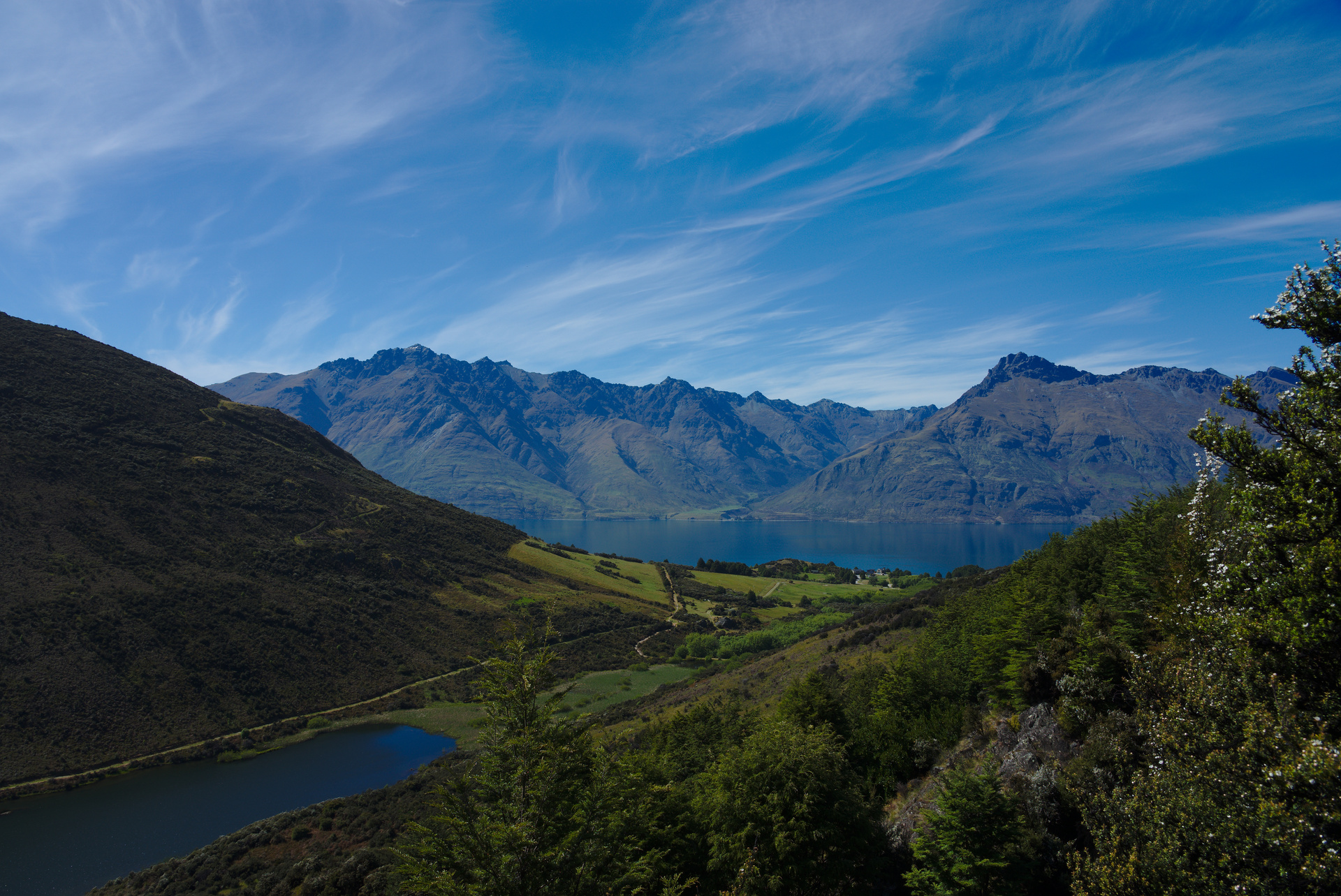 The return to Lake Wakatipu happens on the other side of the valley. Here trees, bush, and the land's contours obscure all evidence of sluicing. Looking around there would be no way to tell that this valley was mined for 80 years in search of gold.